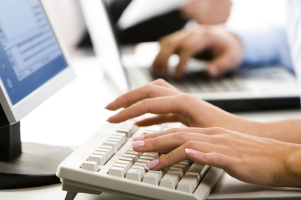 An issue frequently mentioned by judges is that the high volume of applications they receive can prevent them from adequately reviewing every candidate. OSCAR does not provide any sort of "batch apply" method, and applicants must create each application individually. However, the limited number of positions available combined with the sizable applicant pool results in judges continuing to receive significant numbers of applications. While 71 percent of applicants created fewer than 25 applications in Fiscal Year 2012, there are some outliers who invest the time and effort to create hundreds of clerkship applications in OSCAR.
To address judge concerns, Version 7 introduces a 100-application limit per applicant for clerkship applications. OSCAR will not limit the number of applications for staff attorney positions and pro se, death penalty, and bankruptcy appellate panel law clerk positions.
Applicants will be able to monitor their application totals from a new application dashboard in their OSCAR account. Applicants will regain application slots for positions marked filled or for any positions from which they withdraw. If a position expires, OSCAR will return the application slot after 30 days. Applicants can also withdraw their application from an expired position to reclaim the slot immediately. The limit of 100 clerkship applications will be on a rolling basis.