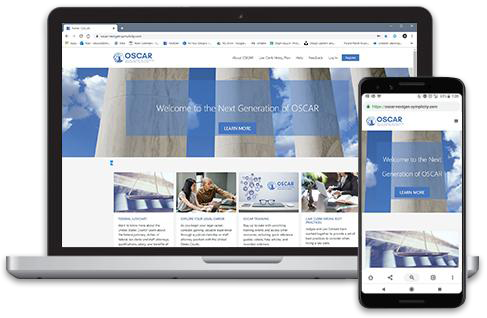 The next generation of the Online System for Clerkship Application and Review (OSCAR) will go live on November 2, 2020. Among other enhancements, the new system will be mobile friendly and have simpler account management, improved system alerts and notifications, streamlined search filters, and new tagging features.
System Outage
The OSCAR website will be unavailable from October 26, 2020 - November 2, 2020 to upgrade to the NextGen software. Your account, profile, positions, and applications will automatically migrate to NextGen OSCAR.
If you are a judge/chambers with positions posted in OSCAR that are scheduled to open or close during the outage period, the OSCAR Program Office will reach out to you to provide assistance with making updates to these dates.
If you have any questions, please contact the OSCAR Program Office at 866-666-2120, Monday through Friday, 8 AM - 5 PM, or oscar-support@ao.uscourts.gov.